There is no video this week. I am getting ready to leave for a severe weather conference in Vermont so I am pretty busy. I'll leave you with some information on a couple of fronts to expect over the weekend. They shouldn't be anything to crazy but they'll bring in some nice cool temps for most areas east of the Rockies over the weekend. States in the deep south will likely have several rounds of wet weather as well. I hope your season is going well for you. Wish I could be out there with you right now!
Temperature outlook through Thursday of next week. The most notable features in this outlook are the two cold fronts that come through this weekend and the middle of next week. If you like cold fronts, it should be a good stretch of days for most!
Expected precipitation today through 2 days from now. This will update every day, so when you view it you are always seeing the latest forecast.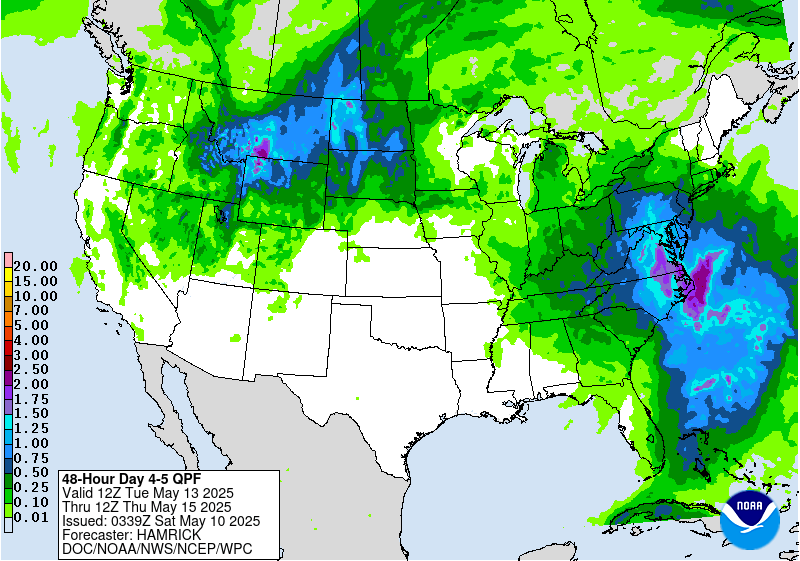 Same as above but for days 4 through 5 (3 days from today through 4 days from today).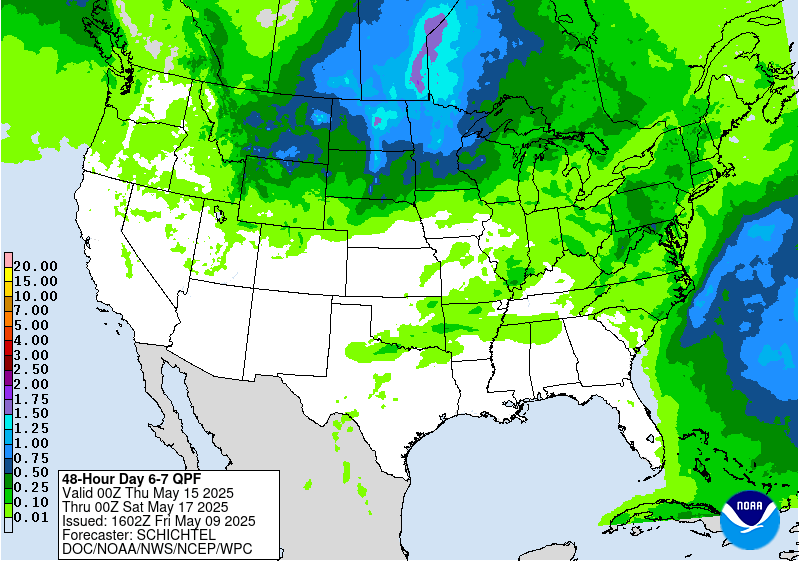 Same as above but for days 6 through 7.
Looking ahead, the models suggest a chilly start to November. However, there is a lot of uncertainty at this range and it is difficult to say exactly how it will turn out at this time. I am looking forward to hunting hard when I return from Vermont. Most of my time-heavy tasks for this semester will be behind me by that time. I need me some venison!
I apologize for this week's post being fairly short. Thank you for coming to the site; I should have much more time in the coming weeks to bring more in-depth content. As always, good luck!